Turning ideas
into reality
Passion. Excellence. No surprises…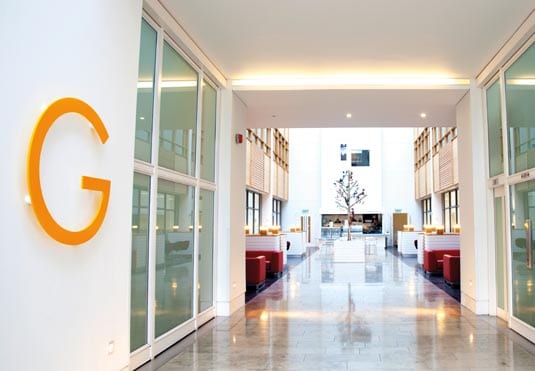 Brenmar brings the complete, flexible workspace fit out and refurbishment solution for your next workspace, whatever the scale.
We're reliable. We're approachable. And we'll listen and work with you every step of the way.
Our experienced in-house team brings expertise in health and safety, project management and architectural, mechanical and electrical installation alongside other essential disciplines.
And working with trusted partners through robust procurement processes ensures a holistic approach that 'gets the job done' to the very highest standards, and within the constraints that you dictate.
Our Services
Our story began
in 1976
We bring the same passion, integrity and flexibility today
Starting out in electrical contracting, the business – and its reputation – grew steadily to become the leading refurbishment and fit out specialist it is today.
We're still a privately owned, family run Hampshire-based business, and our founding members still actively participate in Brenmar's development. They've provided essential continuity throughout our continued expansion – and helped keep us true to the core values we cherish.
Today, while we frequently work on transforming much larger premises, remodelling smaller workspaces still forms the bedrock of Brenmar's business.
So, whatever the project's scale or timescale, when you work with Brenmar you'll find we still offer the same passion, integrity and flexibility as we did back in 1976. Supporting you, as a trusted partner.
ABOUT US
Testimonials
I´m sitting here in front of my screen being so proud of the work you´ve done for design and realization of this great space.

Again many, many thinks for all the hard work and dealing with all the challenges that appeared.

Again, you created a wonderful space that can be definitively  an example for future projects.

...

We received numerous compliments on what has been achieved, one of which is the note below from our EMEA D&C leader which we are pleased to share with you.

The project has been a great success and we thank you all for various contributions along the way.

Client, Multinational Technology Corporation, Hursley

We have worked with Brenmar for many years now and have always found them to be collaborative, flexible and helpful. We consistently use Brenmar for interior fitouts and refurbishment projects, and their pricing is in accordance with the range of services and quality of works."

Mitch Avis, Director of Development, Fasset Limited, Havant

I have worked with Brenmar for around seven years, including my time at other companies before I joined Sky. I use them often for multiple project types and enjoy working with them. They are both proactive and reactive remaining diligent, cost-conscious and considerate when working within our spaces including live to air broadcast areas. I am always happy to put them on tender lists and to recommend them to other clients."

Client, British Broadcaster and Telecommunications Company, London

I would like to take this opportunity to highlight your brilliant assistance during the planning and delivery of the Innovation Showcase Installation.

New to working within The Company both as an individual and as an agency, connecting to the correct people would have been far more complex had it not been for the brilliant support that I/we were afforded by each of you.

From assistance during planning, being introduced to the various members of this workgroup - through to the stellar support provided during the build and whilst on site I would just like to say massive THANK YOU to each of you!

I must also at this point say a very special thanks, in no particular order, to Mark Hayward, Tony Phillips, Toby Brookes and all at Team Brenmar - exceptional assistance, advice, knowledge and teamwork!

Client, British Broadcaster and Telecommunications Company, London

The Brenmar team has always been friendly, helpful and flexible and keen to provide a good service and quality product. We have used them since 2012, and I highly recommend their services."

Gary Langdown, Network Services, Winchester

We have an established working relationship with Brenmar that stretches back 15 years and built on delivering cost-effective solutions that meet our individual specifications. Their team manages the project from initial concept to handover, all to an excellent standard, including Health and Safety. They are our trusted partner for projects of every size, type, budget and duration."

Client, Real Estate, Southampton

Brenmar has been one our go-to fitout provider for the past 20 years. The team is reliable and helpful and always delivers to high standards, on time and budget. Their proactive, collaborative approach ensures that we pull together to arrive at a complete fitout solution, tailored to our unique requirements."

Client, IT company, London

A very nice job that has been admired by all that have seen it. It has exceeded my expectations and I look forward to doing more work with Brenmar."

Client, British Broadcaster and Telecommunications Company, London

I was on site yesterday and saw the completed pool lighting, it really does look excellent and I just wanted to say thank you to everyone for pulling the whole scheme together in such a short time frame

Client, Portsmouth City Council

We are extremely pleased with the finished result which is a significant transformation of legacy office space and I just wanted to say a big 'Thank You' for all your efforts and contributions, particularly given the last year of challenging circumstances.

Client, Multinational Technology Corporation, Hursley

You have done an amazing job this year... through very challenges times, to deliver a compelling new location which we can all be very proud of.

Thank you for everything you have done... and the way you have done. The teaming and collaboration has been first rate!

Client, Multinational Technology Corporation, London